About ATPE
Association of Texas Professional Educators
Partners
ATPE's professional learning partnerships
As Texas' largest educators' association, ATPE is in a unique position to form partnerships with content-area associations. In conjunction with our partners, we're able to increase the number of professional learning and continuing professional education (CPE) opportunities available to our members.
Our partners include: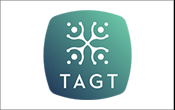 Texas Association for the Gifted and Talented (TAGT)
The Texas Association for the Gifted & Talented (TAGT) connects and empowers educators and parents to meet the unique needs of gifted and talented students from every cultural background who see the world in unique ways and are developing minds that just might discover innovative answers to the most challenging questions of their generation.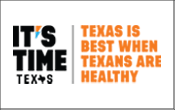 It's Time Texas
At It's Time Texas, we believe that Texas is best when Texans are healthy. That's why we're championing the movement to create a culture of health in the Lone Star State. Our programs, events, and partnerships empower all Texans to lead healthier lives, build healthier communities, and contribute to a healthier state. Learn more at itstimetexas.org.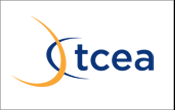 TCEA
TCEA is dedicated to advancing teaching and learning through the use of technology. Our member-based association provides resources and support for educators in the field who are enhancing curriculum with digital tools. TCEA offers free webinars and resources for ATPE members.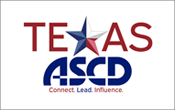 Texas ASCD
Texas ASCD is an association that is committed to being the premier source for information and resources for Texas educators, specifically about teaching, learning, and leadership topics. Texas ASCD provides its members with quality professional learning throughout the year, including two statewide conferences. 
To learn more about Texas ASCD's upcoming professional learning events, visit the Texas ASCD website.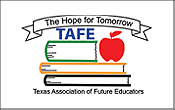 Texas Association of Future Educators (TAFE)
TAFE is a co-curricular nonprofit Career and Technical Student Organization (CTSO) established in 1984 to allow young women and men an opportunity to explore the teaching profession so they can make informed decisions about pursuing careers in education.
TAFE is sponsored by the Texas Association of Secondary School Principals and is governed by a board of directors comprising teachers, students and principals.  TAFE is affiliated with the national organization, Educators Rising.
Texas Girls Coaches Association (TGCA)
The Texas Girls Coaches Association (TGCA) is the largest association for coaches of girls' athletics in the United States. The ATPE-TGCA partnership expands the professional learning opportunities available to ATPE members in the ATPE Professional Learning Portal and at the ATPE Summit.

Questions? Send us a message or call the ATPE state office at (800) 777-2873.