How to handle membership apps
Association of Texas Professional Educators
Date Posted: 8/03/2014
As another exciting membership season gets started, here are some quick reminders on how to handle membership applications.
Sign and date membership application as soon as your receive them.
Return signed applications to your local unit designee or the state office each week by certified mail, return receipt requested.
Eligible members might experience difficulties or delays receiving professional liability and employment rights insurance benefits if their applications are not processed properly.
Individuals who join or renew after Sept. 30, but were eligible to join or renew earlier will be subject to a 30-day waiting period before their employment rights defense coverage* takes effect. If you have any questions or concerns about the membership application process,
find more information here
or contact ATPE Volunteer Program Coordinator Kelli Johnson at kjohnson@atpe.org.
*THE EDUCATORS PROFESSIONAL LIABILITY INSURANCE POLICY IS UNDERWRITTEN BY NATIONAL UNION FIRE INSURANCE CO. OF PITTSBURGH, PA. ALL COVERAGE IS SUBJECT TO THE EXPRESS TERMS OF THE MASTER INSURANCE POLICY ISSUED TO ATPE AND KEPT ON FILE AT THE ATPE STATE OFFICE. Coverage applies to an insured's activities within his/her professional capacity and does not apply to activities that predate the coverage period. View a detailed summary. Eligibility for ATPE membership benefits is contingent upon ATPE's receipt of the entire annual membership dues amount for your appropriate membership category. A disruption in payments to an authorized payment plan may result in discontinuation of such benefits, including cancellation of insurance coverage for the entire membership year retroactive to Aug. 1 or your membership date. ATPE reserves the right to determine eligibility for the appropriate membership category. The membership year runs from Aug. 1–July 31.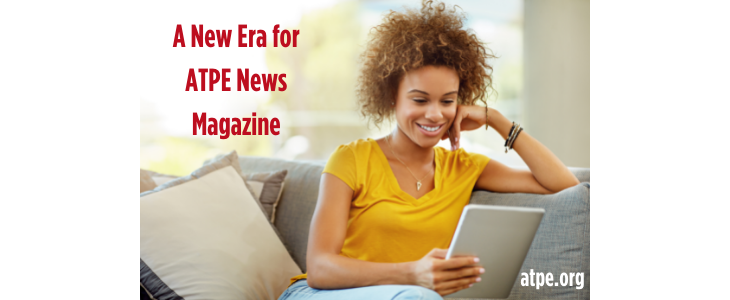 05/18/2022
ATPE News magazine is transitioning to a digital format, but we show you how you can still "opt in" to print.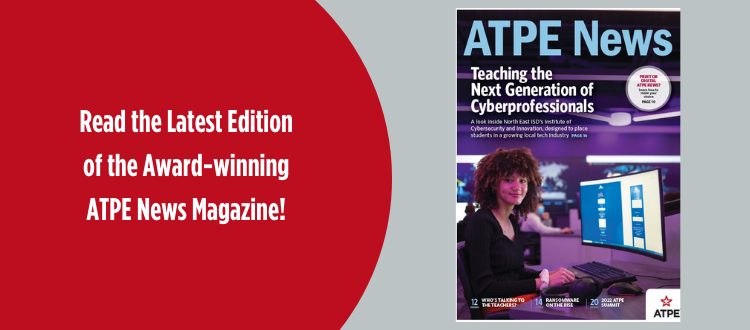 05/16/2022
Learn about the importance of cybersecurity in our schools and get the details on the 2022 ATPE Summit in our latest magazine.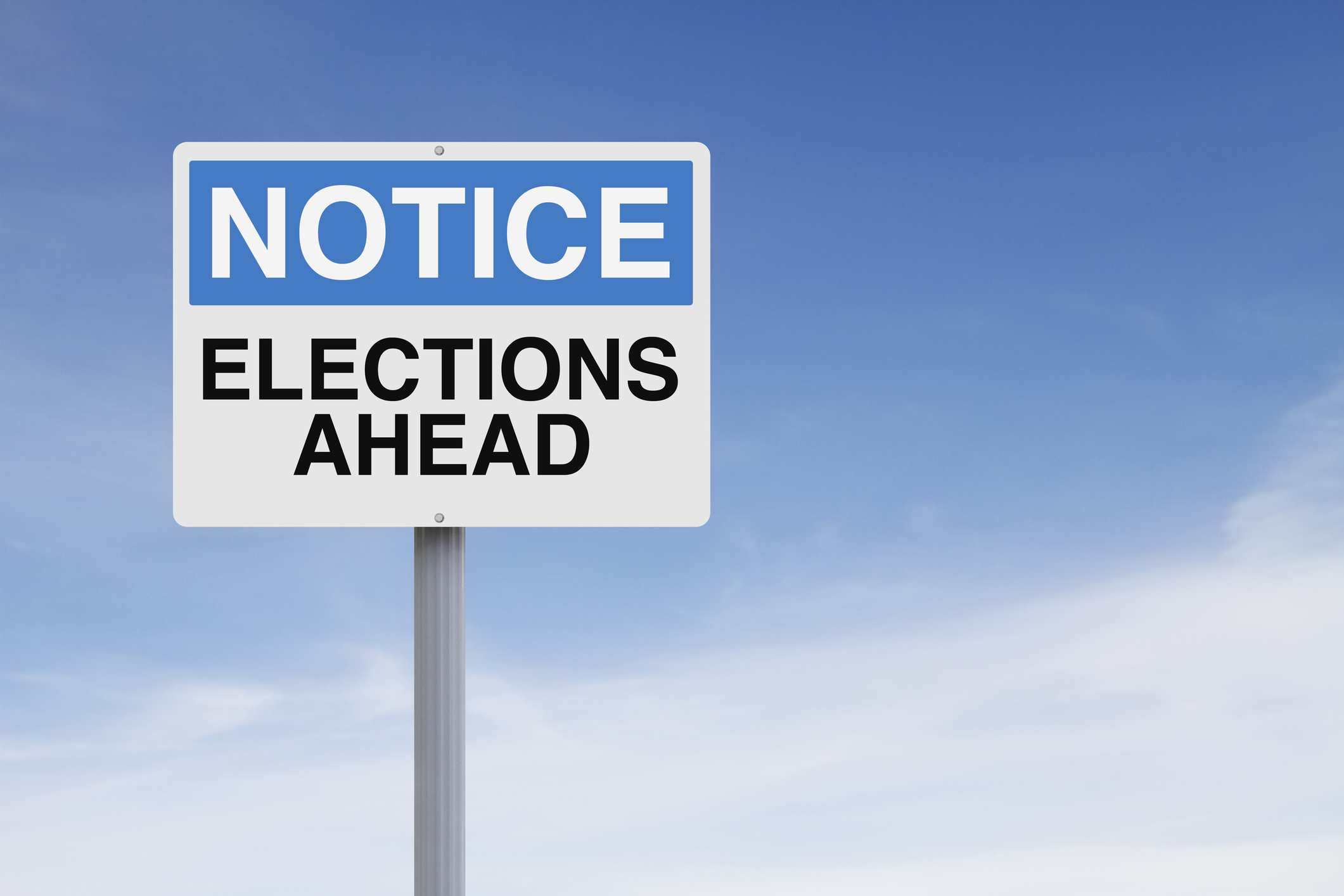 05/16/2022
Early voting runs Monday, May 16, through Friday, May 20, in the critical May 24 primary runoff elections.