Membership Campaign Reminders
Association of Texas Professional Educators
Date Posted: 7/27/2015
Here are a few things to keep in mind as you prepare for the year ahead.
90-Day Membership Campaign
Our 90-day membership campaign is about to begin. This year we are asking all volunteers to make a strong commitment to member recruitment and retention from August 1 through October 31. Members get the most from their membership when they join early in the year, and this is also the time of year that educators are most likely to join an educator association. As you know, ATPE operates using a volunteer-based model for membership recruitment. Please reach out to your colleagues, friends, and family, and personally ask them to join ATPE. Share your ATPE story!
Important Membership Changes
The first-time professional rate of $80 is valid through October 31 only. The only exception that will be made is for 2015-16 ATPE student teacher members who are hired full-time for the spring semester. These members may upgrade their membership at the first-time professional rate of $80. Please also note that professional and associate memberships for 2015-16 will close on January 31, 2016. Individuals can still join in the college student, student teacher, public, and retired categories beyond that date. Due to increased utilization of our legal program, these changes are necessary to mitigate the risk involved with the program and preserve ATPE's superior legal benefit for all of our members.
Membership Applications
Please remember to mail in your completed applications every two weeks. Please do not hold on to applications any longer than two weeks as this could affect individual members' access to member benefits.
Recruitment Incentive Programs
ATPE's recruitment incentive programs, Each One Reach One and the STAR Membership Challenge, will run during the 90-day campaign. Be sure to submit your entries for both programs by October 31, 2015.
NTO Visa Gift Card Drawings
For NTO season this year, ATPE will be giving away one $250 Visa gift card per region. This drawing is designed to help draw people to your table at new teacher orientations and district convocations. Each president's box contained entry forms, a tabletop sign, and a flier explaining the program. Anyone who stops by ATPE's table is eligible to enter the drawing, which will take place in September. Please collect the entry forms and mail them to the state office with your membership applications.
Leader Central
Don't forget to use all the great resources available in Leader Central. You can download fliers, run reports, view training, and explore a variety of other resources especially for volunteer leaders.
We know your time is valuable and we truly appreciate you choosing to devote your time and talents to help ATPE grow. The state office staff and field team are here to help you. Please do not hesitate to contact the Membership Department if you have any questions or concerns.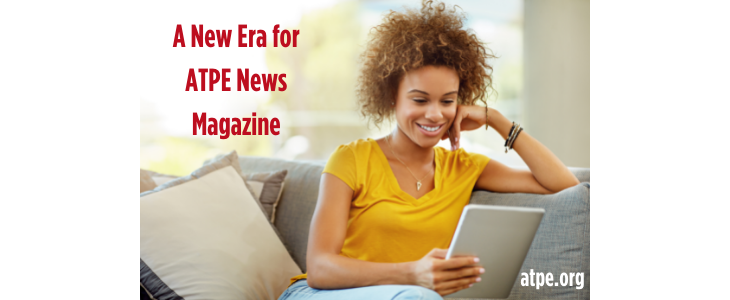 05/18/2022
ATPE News magazine is transitioning to a digital format, but we show you how you can still "opt in" to print.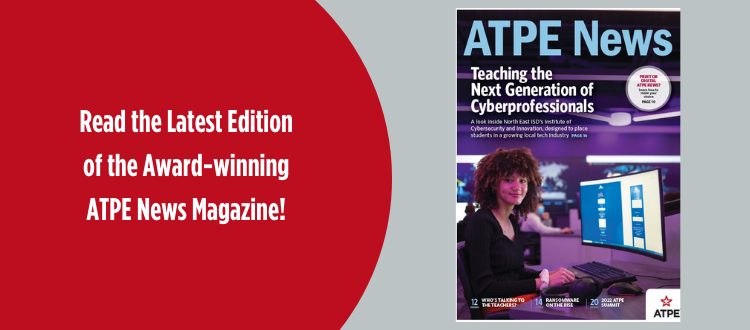 05/16/2022
Learn about the importance of cybersecurity in our schools and get the details on the 2022 ATPE Summit in our latest magazine.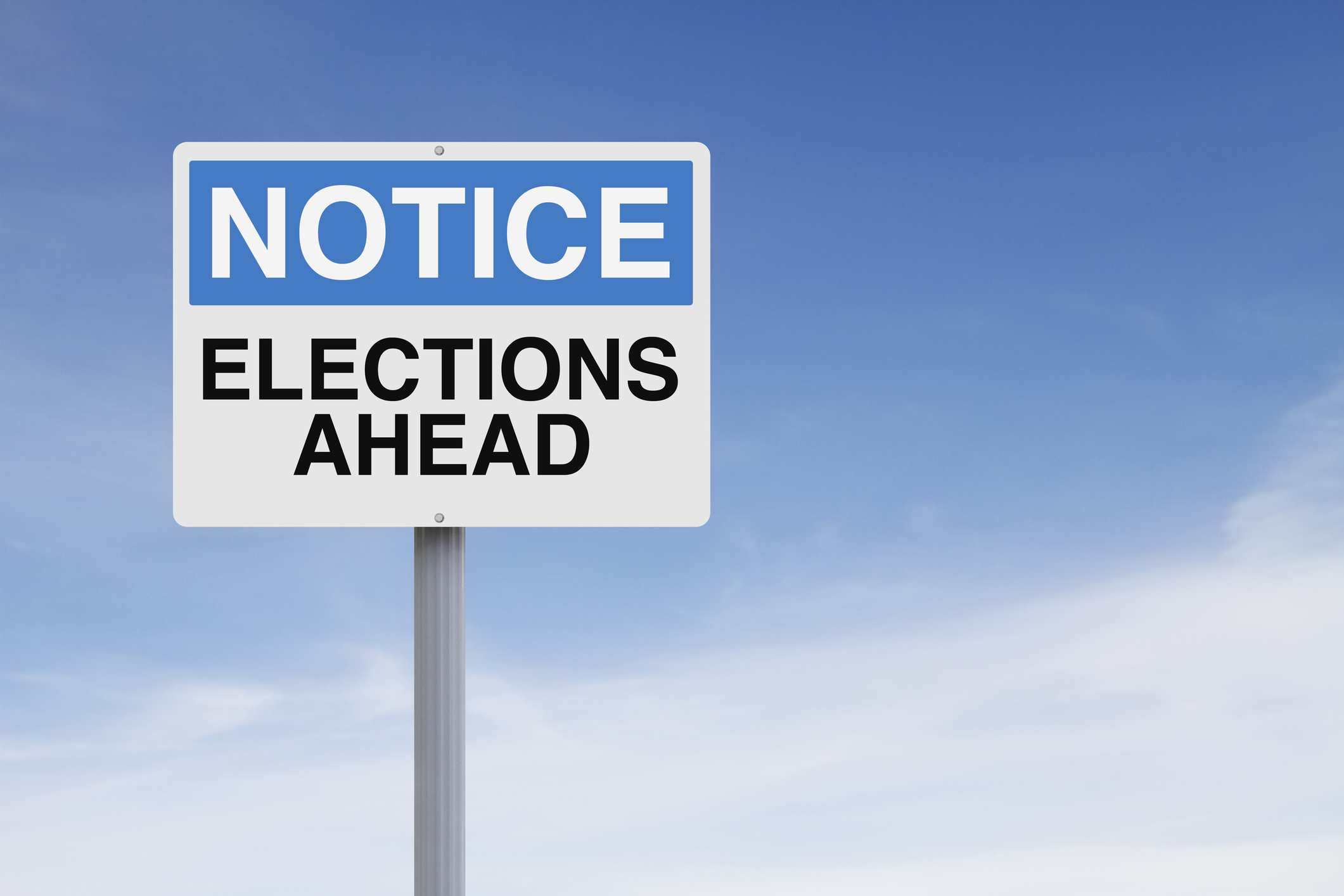 05/16/2022
Early voting runs Monday, May 16, through Friday, May 20, in the critical May 24 primary runoff elections.