2015-16 Treasurer's Reports Due Soon
Association of Texas Professional Educators
Date Posted: 9/26/2016
Per ATPE's Charter Standards, all 2015-16 local unit and region treasurer's reports are due by Nov. 30, 2016. Reports must be submitted using ATPE's
online reporting form
. From this page, click on Local Unit Management in the left hand menu, and then click on Charter Standards. Please note, local units and regions that do not submit their treasurer's report by the deadline risk losing this year's rebate. If you have questions, please contact your regional representative or ATPE's volunteer program coordinator, Anna Belle Burleson, at (800) 777-2873 or
volunteer@atpe.org
.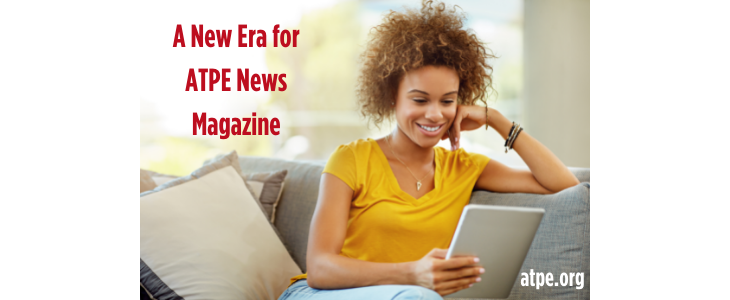 05/18/2022
ATPE News magazine is transitioning to a digital format, but we show you how you can still "opt in" to print.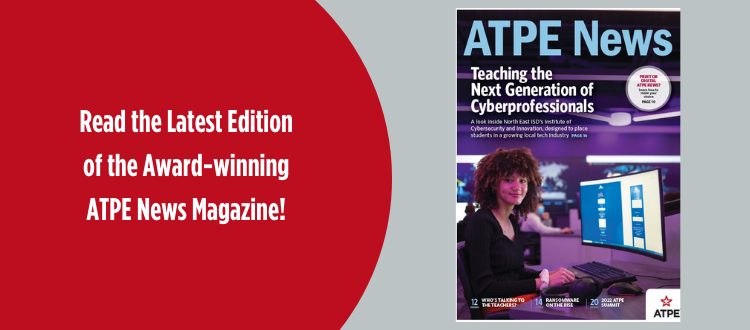 05/16/2022
Learn about the importance of cybersecurity in our schools and get the details on the 2022 ATPE Summit in our latest magazine.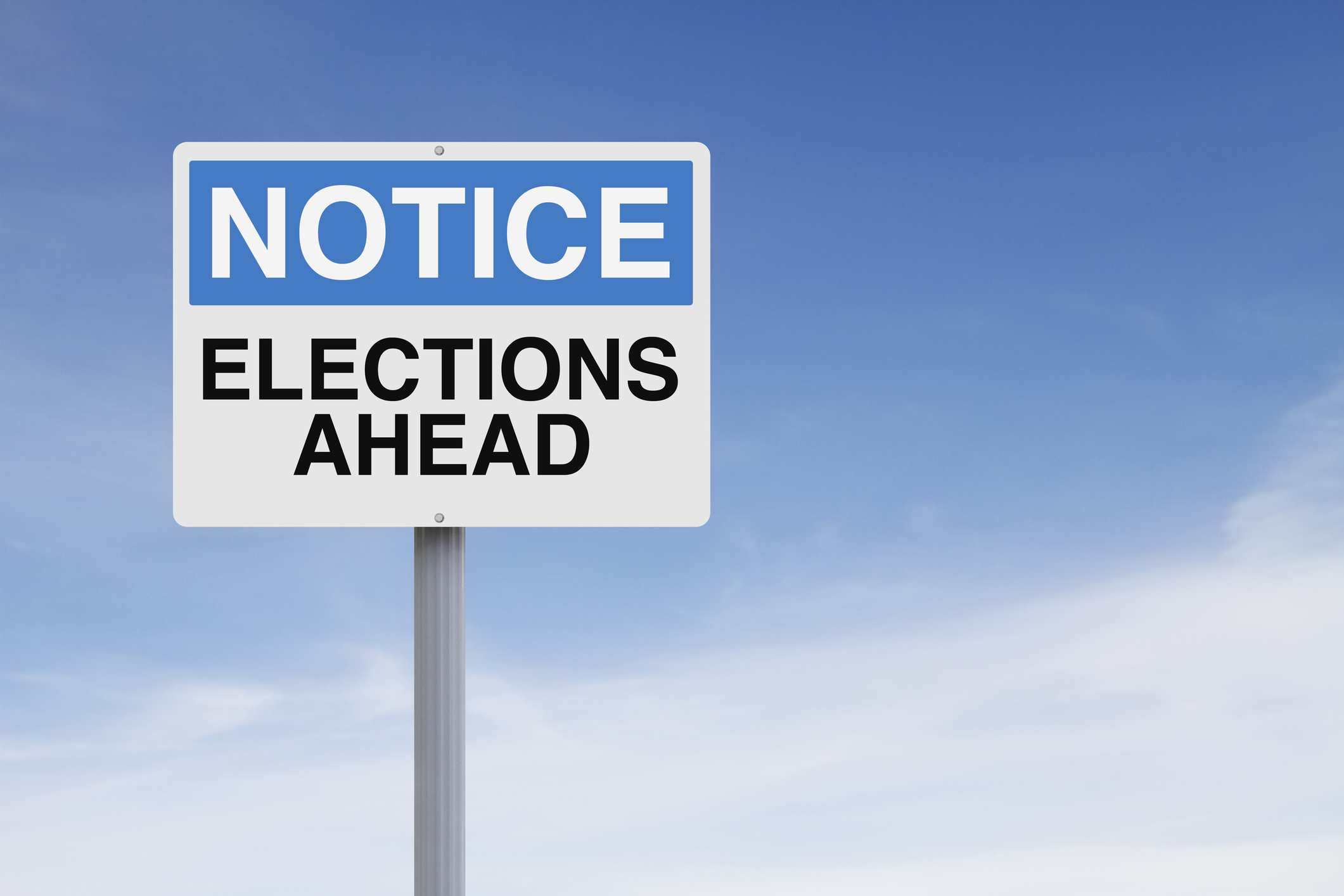 05/16/2022
Early voting runs Monday, May 16, through Friday, May 20, in the critical May 24 primary runoff elections.