New ATPE Promo Is Now Available
Association of Texas Professional Educators
Date Posted: 6/03/2018
Looking for the hottest new ATPE gear? Look no further! ATPE's online promo store is now open!
ATPE promo items make great incentives for upcoming NTOs and fun gifts for volunteers. And you might just find something for yourself, too!
New items include a spiral-top notebook, an iPad holder, and a highlighter set with an ATPE case, among others. And don't forget to check out this year's brand-new ATPE T-shirt!
Visit the ATPE Promo Store today to order your 2018-19 ATPE promo.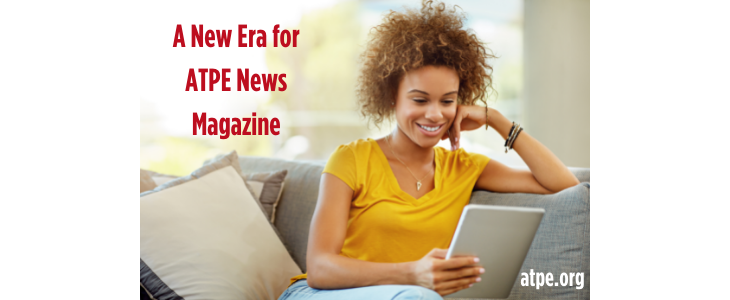 05/18/2022
ATPE News magazine is transitioning to a digital format, but we show you how you can still "opt in" to print.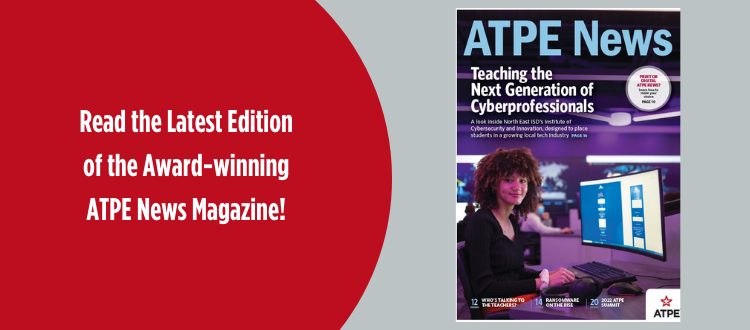 05/16/2022
Learn about the importance of cybersecurity in our schools and get the details on the 2022 ATPE Summit in our latest magazine.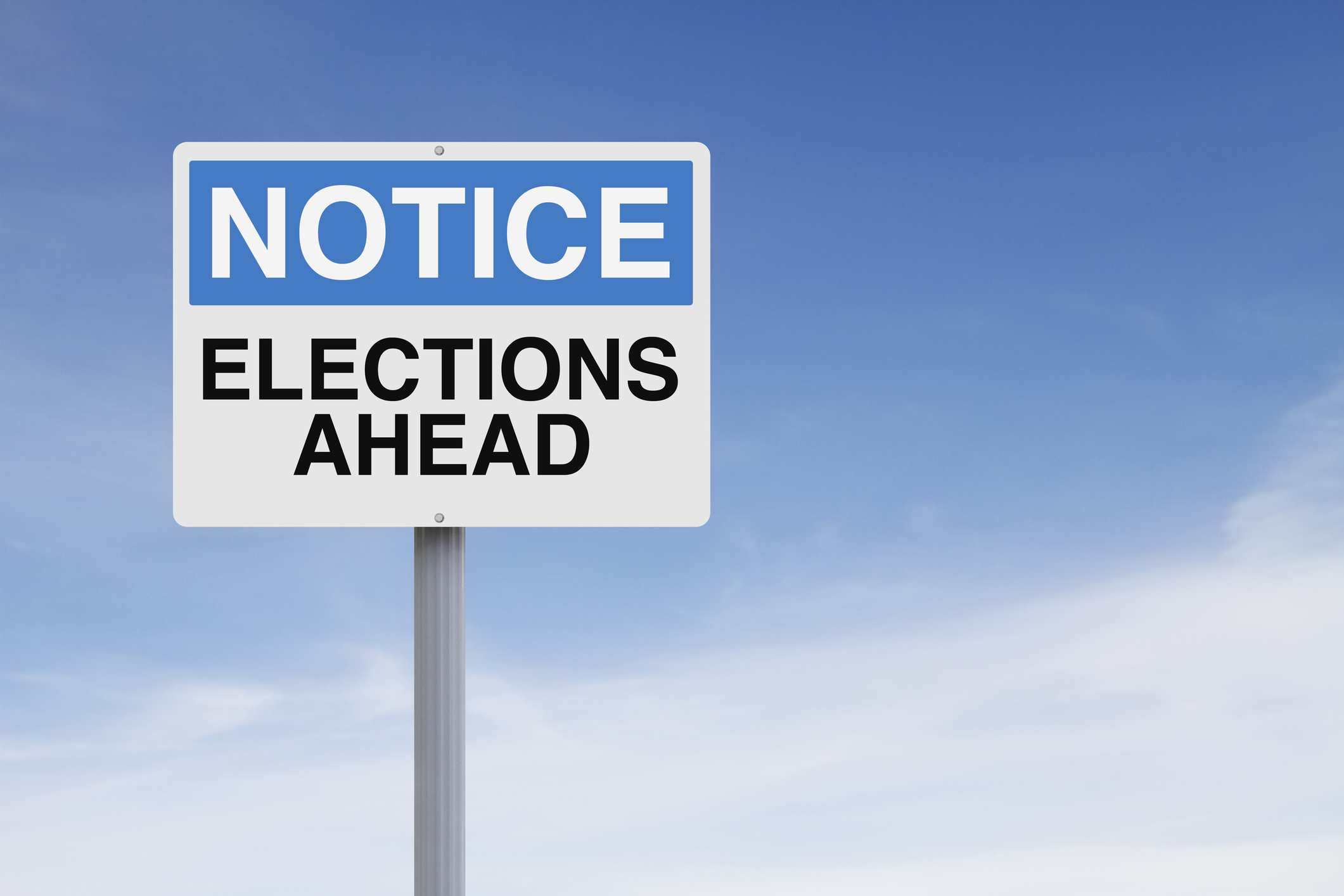 05/16/2022
Early voting runs Monday, May 16, through Friday, May 20, in the critical May 24 primary runoff elections.