Association of Texas Professional Educators
What You Need to Know about Districts of Innovation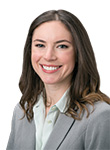 By: Allison Cunningham, ATPE Staff Attorney

The controversial new District of Innovation (DOI) designation allows school districts to claim exemptions from many state laws that affect public education. Enacted during the 2015 Texas Legislative Session via House Bill 1842, Chapter 12A of the Texas Education Code (TEC) allows districts rated acceptable or higher to initiate the process to become DOIs.
Designation as a DOI allows a district to seek exemptions from certain sections of the Texas Education Code—the collection of statutes that govern public school administration in Texas. Among the provisions a DOI may opt out of are duty-free lunch periods for classroom teachers, maximum class size, educator certification requirements, teacher contracts, and length of school day. The ability to opt out of TEC provisions is not unlimited, however. DOIs may not opt out of curriculum requirements, state testing, and district governance, among other provisions.
Proponents of the new law believe that DOI designation will give districts the flexibility they need to make the best decisions for their unique circumstances. However, ATPE has serious concerns that the designation puts public school employees' rights at risk by allowing districts to eliminate privileges and protections that they have come to expect under the TEC. We have voiced these concerns in front of both the Texas House and Senate.
How Does a District Become a DOI?
Qualifying districts seeking designation as DOIs must go through several steps before officially becoming DOIs. These steps include creating an innovation plan outlining proposed curriculum and assessment measures, posting that plan on the district website for at least 30 days, holding public hearings seeking community input, obtaining approval by two-thirds vote of the elected board of trustees, and notifying the commissioner of education, Mike Morath, of their DOI status. Approval by Commissioner Morath is not separately required, however. Districts that complete the DOI process retain their status as DOIs for five years.
At the time of writing, 23 districts have notified Commissioner Morath of their proposed innovation plans: Big Spring, Canton, Dripping Springs, El Paso, Grand Prairie, Gruver, Harlingen, Kaufman, Keene, Los Fresnos, Lytle, Mabank, Mansfield, Northside, Palmer, Point Isabel, Red Oak, Roscoe Collegiate, San Antonio, Slidell, Spring Branch, Terrell, and Victoria. Each district's innovation plan is different, and of those seeking exemptions, each has sought different ones, ranging from earlier start dates to maximum class size.
What Can You Do about It?
If your district is among the 23 that have elected to become DOIs, you may reach out to your district to request a copy of the local innovation plan that each DOI must propose to see which, if any, provisions of the TEC your district has elected to opt out of. If your district is considering becoming a DOI, you should familiarize yourself with the specifics of your district's proposed innovation plan, get involved by asking for explanations for each exemption sought, and take advantage of opportunities to give public input As always, ATPE is committed to protecting your rights and advocating on your behalf. We will do our best to provide you with developments and updates regarding this important issue. Learn more at atpe.org/doi.