Association of Texas Professional Educators
Serving as Your Voice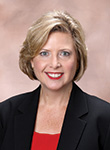 By: Jennifer Canaday, ATPE Government Relations Director

While planning a presentation for the 2016 Summit, ATPE's lobbyists discussed how our presentations are called "legislative updates," even during years that the Texas legislature does not convene. Advocating for ATPE involves more than shaping legislation and showing up for legislative sessions. Our lobbyists work in diverse ways, even during so-called interim years.
For example, your professional rights and responsibilities are regulated by both legislators you elect and appointed policymakers. State boards and agencies continuously engage in rulemaking processes to implement laws passed by the legislature. As you read in Paul Tapp's column, SBEC rules directly impact your livelihood, which is why ATPE's lobbying work also covers state boards like SBEC, whose members are appointed by the governor. Another gubernatorial appointee, the commissioner of education, also adopts rules that affect you, such as recommending a new appraisal system for educators. The fact that educators can't readily "vote out" an appointed state official makes it even more important for ATPE's lobbyists to build relationships with those policymakers and serve as your voice in rulemaking that occurs year round.
At the same time we're covering rulemaking, giving input at interim legislative hearings, meeting candidates, and working with coalitions, we stand ready to intervene whenever and wherever developments arise. That can mean jetting off to DC on a moment's notice to ensure that our members' voices are heard, as ATPE Lobbyist Josh Sanderson did when Congress held a Social Security hearing this spring.
As your lobbyists, we are guided by expertise and vigilance. Our workplace is vast, and for us, there is no "interim."
As always, you can read the latest advocacy updates and learn more about ATPE's efforts at TeachtheVote.org. And check out our new resources on T-TESS and Districts of Innovation at atpe.org/T-TESS and atpe.org/DOI.