Association of Texas Professional Educators
Books Beginning at Birth
Books Beginning at Birth
By David George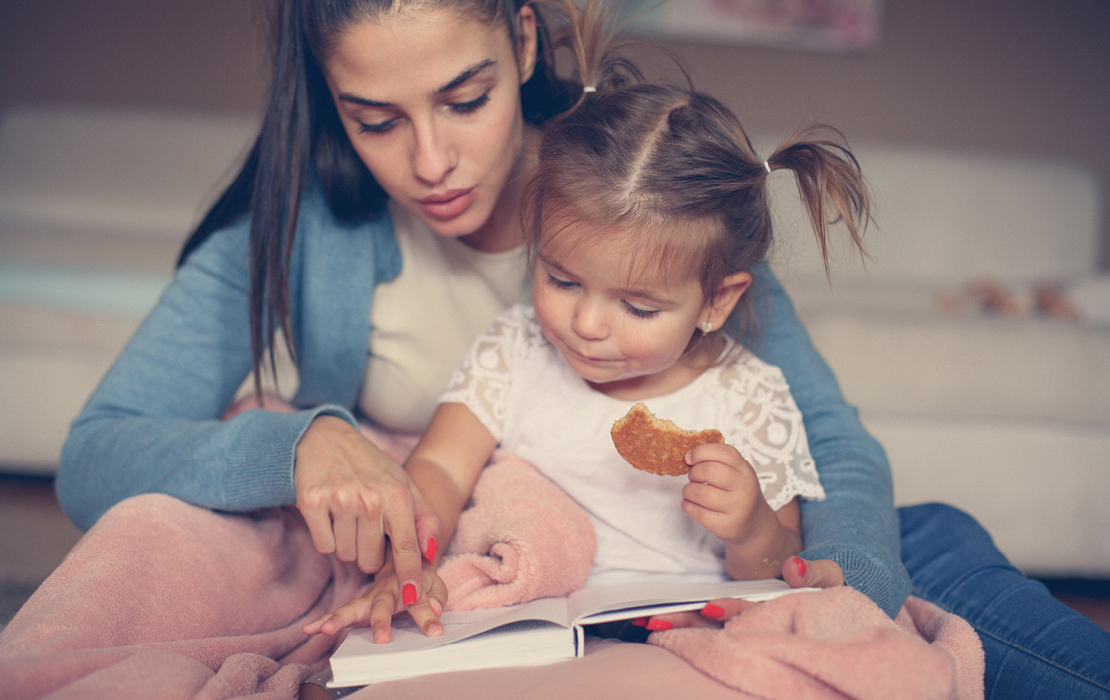 It is never too early to get children interested in reading—but according to the American Academy of Pediatrics, more than one in three American children start kindergarten without the skills they need to learn to read. For almost 50 years, BookSpring, a Central Texas-based nonprofit, has been working to change that in communities across the state. In 2022, the organization launched the Books Beginning at Birth statewide program, offering Texas families with children up to four years of age free access to print and digital books to promote reading at home.
Books Beginning at Birth provides resources to families living in low socioeconomic areas in order to support the development of early literacy skills and foster a love of reading in young children.
Just as you have to learn to crawl before you can walk, young children must also develop certain skills before they can learn to read. The term "emergent literacy" refers to laying the foundation required to grow children's vocabulary and understanding of letter-sound connections in preparation for them to read on their own.
Idali Reyes is an early childhood coordinator with BookSpring who corresponds with interested partners, such as preschools, nonprofits, and state agencies, to distribute books to families in the program.
"There is research behind this idea of reading to your child daily at as early an age as possible," Reyes says. "We recommend 10–20 minutes each day so that they are able to increase their letter vocabulary recognition, as well as make connections between the stories and what they experience in real life."
As a young child's brain develops, it begins to process language. When we read to young children, we help build and reenforce their understanding of what they are hearing and seeing.
"Providing young children with opportunities to develop early literacy skills is important to their success in school and in life," Reyes says. "I think the hope for reading with younger children is to keep those habits with them throughout their careers in school."
The Books Beginning at Birth Program
Books Beginning at Birth is a statewide program that has delivered over 53,000 books to children across Texas. Families can apply to receive books in the mail by visiting www.b3tx.org. The website contains all sorts of literacy resources designed to help families develop strong reading habits, including a free digital library filled with hundreds of high-quality, age-appropriate books and at-home literacy activities.
"The Books Beginning at Birth program is designed to increase early literacy through encouraging families to read together every day," Reyes says. "We provide books in English and Spanish, and if we are able to, we also can provide books in other languages."
The program aims to empower children in underserved communities by mailing individually curated and culturally diverse books directly to their homes in a variety of language options. The digital library platform has even more books available in Arabic, Portuguese, French, Vietnamese, Mandarin, and more.
The Books Beginning at Birth program also facilitates family book clubs designed to provide parents with tips on reading with their children and helping them select books based on their child's interests. And for each class they attend, families receive a free book to take home.
"When families attend these book clubs, each little session is a topic," Reyes says. "For example, one class is about repetition, another about storytelling, and another about emotion."
BookSpring has also created two programs for emergent school-age readers known as Books for Me and Early Books for Me. In these programs, Reyes and other coordinators work with school librarians to put together themed activities for their students, such as read-alongs.
"We may do a camping theme or travel the world—whatever the librarian chooses," Reyes says. "We read books based on that theme, and then, we let them pick out a free book. It goes on for a whole day because we're doing each class in the library."
Families can sign up for any of the BookSpring programs at bookspring.org. If one of your students' families would like to participate, you can fill out the sign-up form for the child. Just check the box indicating you have parental permission to submit the form.
"The only requirement for families with the Books Beginning at Birth program is that they watch a short video—about three minutes long—that gives an overview of the program, navigating the website, and tips that they can start using to increase reading readiness with their children," Reyes says.
How You Can Help
BookSpring is always looking for volunteer support for its reading programs, and a sign-up calendar on the BookSpring website shows monthly events and opportunities to get involved. Just click on the Support tab on the homepage and choose Volunteer. From there, you start the registration process by submitting an application.
"Some of the volunteer activities that we have for people are local events," Reyes says. "So we sometimes ask for additional volunteer support for book distribution or with the read-alouds that we do in schools."
Other opportunities include picking up and delivering boxes of books, sorting and labeling books, creating written or video book reviews for the website and social media, and recording video read-alouds for young children.
"Books Beginning at Birth requires a massive community effort to reach families all over Texas," Reyes says. "Not every person is reachable through online means or even a phone call, so we need help spreading the word. You can serve as a reading advocate and encourage families or even help them sign up for our programs."
On www.b3tx.org, click the Advocates tab for downloadable flyers and other information for teachers interested in sharing and distributing information on this program to families in their districts. You can support the program financially online.
"We need to help everyone get books," Reyes says. "Especially now that books, as we've seen, are only getting more and more expensive. The program is a resource available for families to get free books, and we want to make sure that everyone is able to hear about it."
BookSpring invites community groups, prekindergarten programs, childcare centers, and health clinics to partner with their programs to give young children access to books and begin developing strong reading habits.
The Books Beginning at Birth program has already reached over 37,000 underserved children statewide, and with the continued support of volunteers, reading advocates, parents, and educators, the program can help many more families to develop strong reading habits at home.