Association of Texas Professional Educators
Addressing Privacy and Security Concerns for Educators
Tips for a Successful Evaluation
Your Ally | By Lance Cain, ATPE Managing Attorney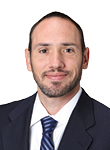 Texas educators and students have benefited greatly from advances in technology. Teachers have broader access to curriculum and support resources and more options for communicating with students and parents. Technology also allowed schools to continue some form of instruction during the early days of the COVID-19 pandemic. But whether you are tech-savvy or still getting there, technology is not without its drawbacks and potential employment risks. What follows are a few examples of common technology concerns educators may face.
Acceptable Use Policies
Many districts require employees to sign an agreement outlining acceptable uses of the district's technology resources. These policies may prohibit password sharing, limit an employee's personal use, outline preferred or required student/parent communication apps, and describe the district's record retention policy. It's a good idea to be familiar with your district's policy so you know the rules and expectations.
There is very little right to privacy when using district technology. Your employer has the capability to track your internet use and can also read any emails you send or receive from your district email account. It is a good practice to log out when you're finished to prevent unauthorized use by students or co-workers.
Your Own Device
There are some common-sense guidelines to follow when using your own smartphone or other device at school. Outside of emergencies, avoid using it for personal reasons during work hours. Always keep your device close and make sure it is password protected so students don't gain access.
You should also be careful when using your employer's Wi-Fi network. Assume they can see any websites you have viewed—even websites still open in browser windows after you have viewed them elsewhere.
Some districts require employees to download specific apps to their personal phones. These may be for emergency notifications, cybersecurity, tracking whereabouts or communicating with students, among other things. Although it might seem inconvenient, if the district has a legitimate business or safety reason for use of the app, such requirements are generally considered legal.
Finally, you should familiarize yourself with your district's record-retention policies as these apply to work-related communications on your own devices. This may require saving work-related communications you might otherwise delete.
District-Issued Devices
be a great asset in the classroom, but also they can help educators keep track of lesson plans, parent communications, and grading at home. If the educator is allowed personal use of the device, they may be held financially responsible for loss or damage. But this only applies to off-campus use not related to a school-sponsored event, and the employee must sign an agreement stating this.
When using district-issued devices, there is little right to privacy, and the district has access to websites you visit and potentially any emails you send and receive. But it may also have access to much more if the device syncs with your personal phone or home Wi-Fi, so make sure the device settings are correct. If you are unsure, ask your district for help with the settings and for clarification if you have concerns.
Although this currently only applies to state agencies and therefore doesn't cover school district employees, the governor has prohibited using certain apps on state-issued devices. This prohibition applies to apps such as TikTok that have been determined to be a potential security risk. However, be aware that a school district could also ban certain apps on district-issued devices through its local policy. We will update you if the state agency ban is expanded to school districts or if pending legislation banning school TikTok use passes.
If You Aren't Sure, Ask for Help
Modern technology has revolutionized how we live. You can easily share pictures with friends and family, entertainment is available on demand, and working has been made more efficient. These benefits are accompanied with risks that can spill over into the workplace. It is a good practice to be familiar with your district's policies on the above issues, and if you don't have a copy, ask a co-worker or supervisor.
Similarly, if you bring your smartphone to work or use a district-issued device at home, be aware of the limited privacy and adjust your device's settings as appropriate. If you are like many of us who aren't tech experts, ask a friend, co-worker, or district technology employee for help.
The legal information provided here is accurate as of the date of publication. It is provided here for informative purposes only. Individual legal situations vary greatly, and readers needing individual legal advice should consult directly with an attorney. Please note: Rights based on the Texas Education Code may not apply to all. Many Texas Education Code provisions do not apply to public charter schools, and public school districts may have opted out of individual provisions through a District of Innovation plan. Eligible ATPE members may contact the ATPE Member Legal Services Department.
Eligibility, terms, conditions, and limitations apply. Visit atpe.org/protection to view important disclosures and current details of the insurance policy. Staff attorney services are provided separate from the Educators Professional Liability Insurance Program.