Association of Texas Professional Educators
Fentanyl: A Next-Generation Opioid Crisis
Fentanyl: A Next-Generation Opioid Crisis
By David George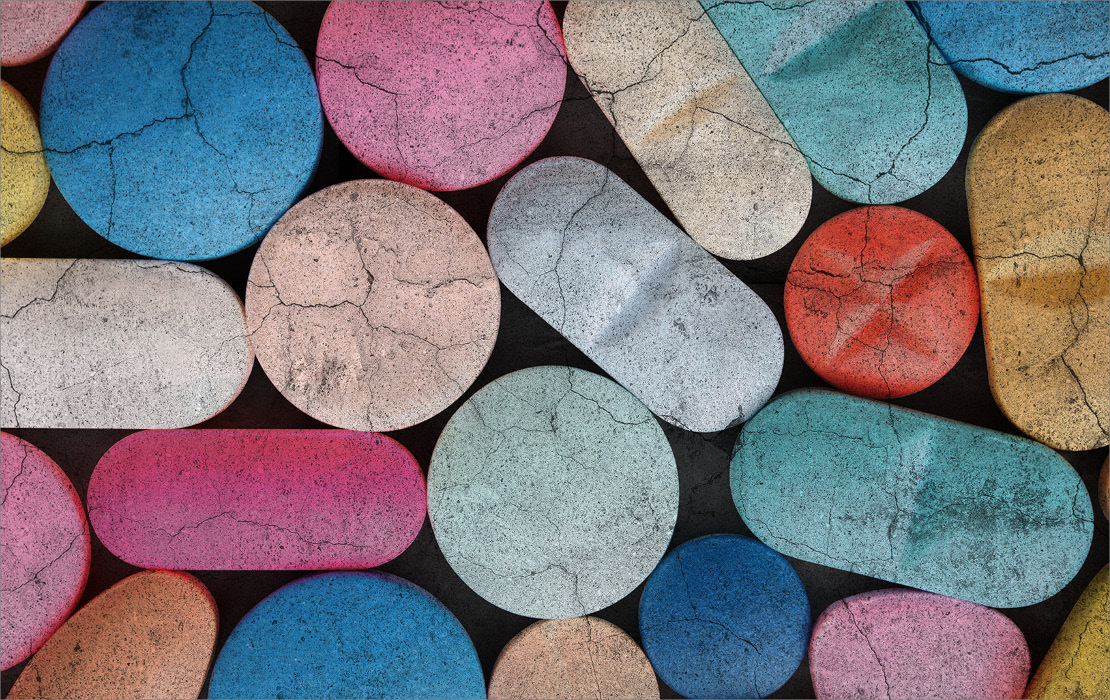 For several years, you've likely heard the phrase "opioid crisis" in the news or on television, but for some of you, it hits very close to home. According to the Centers for Disease Control and Prevention (CDC), a new wave of synthetic opioid overdoses accounted for more than 71,000 fatalities and is up 23% from the previous year. Public health experts say that the synthetic opioid fentanyl is largely responsible for this deadly trend.
Recently, Hays CISD lost multiple students to this drug, and there is reason to believe this is just the beginning of a new and dangerous era for an opioid crisis that has shifted in focus to the younger generation.
Tim Savoy serves as the chief communications officer for Hays CISD. In May, the district began seeing instances of suspected overdoses, and one of their schools had to use an opioid overdose treatment for the first time.
"We all have known about fentanyl for a couple of years now," Savoy says. "It's been around, but it was always just sort of something that you heard about in other cities or other parts of the country."
In late July, Savoy received a call from the local Justice of the Peace, who also serves as the coroner. She broke the news that Hays CISD had lost a student, and that was a suspected fentanyl overdose.
"When you have a situation like that, it's tragic," Savoy says. "It's horrible because a fentanyl overdose is something that is preventable."
A week later, the Justice of the Peace called to report another death.
"At that point you say, 'Oh no!'" he says. "I hope that this is just a horrible coincidence. Having two so close together puts this issue directly on your radar as a school system to do something before it happens again."
In response, the Hays CISD communications team decided to include information about fentanyl and the two tragic deaths of students over the summer in its back-to-school messaging. But just as they were putting together the message, the Kyle chief of police—who tracks fentanyl-related incidents and deaths—alerted Savoy that this is a growing issue on which they would need to further engage students.
Savoy and his team immediately began working on a campaign to get the word out to students, but the weekend after the very first week of school, they learned that a third student had died from fentanyl in their district.
"At that point, this was no longer a tragedy or a tragic coincidence," Savoy says. "It was now a pattern and a crisis. So we just cleared the calendars and went all-in with the messaging. We had to let people know what was going on, and we could build the campaign around and behind it afterwards."
Hays CISD held a press conference to discuss the deaths, created posters for each of its schools, and built a webpage dedicated to providing information and resources. The webpage includes a video series, "Fighting Fentanyl," featuring law enforcement and the families of victims.
After the press conference and the third confirmed fentanyl death, an autopsy came back from a prior death over the summer confirming it was also caused by fentanyl. That brought the death toll to four students in a six-week period.
"We adopted the mindset that we have rightfully put a lot of effort and energy into information and awareness concerning the pandemic and hardening our school perimeters," Savoy says. "But this is also a huge threat, and it deserves our attention and energy as well. We do have the power to reach people and to bring awareness. In the education setting, we are uniquely equipped with the ability to get the word directly to parents and students in our district."
A Single Mistake
In early 2018, Wyndi Padgett and her husband Mical lost their son to a synthetic opioid poisoning at the age of 21. Blain was a fun-loving, "brighten up the room" kind of person who loved football and listening to old country music. Growing up, he wanted nothing more than to play college football like his father. Blain worked hard to earn a scholarship to Rice and was overjoyed to begin fulfilling his dream.
The previous fall, Blain suffered a shoulder injury during a game that required surgery. His injury kept him off the field and unable to work out with the team. Blain was anxious to return, and his recovery was going well.
"In January, the Rice football team hired all new coaches, and Blain had not been released yet to work out," Padgett says. "The day before he died, we talked to him, and he was so excited about the next day. Blain had just been released from the doctor to return to the field, and I remember him saying, 'I feel good. I am going to work out tomorrow and show these coaches what I've got.'"
That night, Blain got a pill from an ex-teammate at Rice that he thought was a hydrocodone. An autopsy would later show that Carfentanil, an analog of fentanyl commonly used to tranquilize large animals, was found in his system.
"It took us three months to get the cause of death back because they weren't looking for Carfentanil," Padgett says. "They had never even heard of it in a human."
By all accounts, Blain was not a drug user, nor was he addicted to pain pills. The pill he received from his former teammate contained a lethal dose of synthetic opioid. Within hours of taking it, Blain was gone.
"When we talked to him that night, he was happy," his mother recalls. "He was laughing about things and talking about the next day. That weekend, we were going to see him in Houston. We were taking his sisters and planning this great weekend we could all spend together."
The following afternoon, Padgett received a call from her husband.
"Wyndi, I'm headed to Houston," she recalls her husband saying. "They can't find Blain."
Blain had missed morning practice, and his father had received a concerned call from one of Blain's teammates.
He immediately called the police and had Blain's roommate let them into their off-campus house. On his way to Houston, he received the heartbreaking news: Blain was gone. He turned around and drove home to pick up his wife and their daughters from school before heading back to Houston.
"They would not let us see Blain," Padgett says. "They had already taken him out of the house, and I guess they didn't have to have us identify him because his roommate was there. At the time, I thought it was terrible that they wouldn't let us see him, but now I don't have that memory.
"My last memory of him was smiling and happy, so I'm really thankful that we didn't get there in time," she says. "That evening, the entire football team showed up at Blain's house, and we all just cried and talked about Blain through the night."
After reviewing Blain's phone, the police informed the Padgett family that they found a text from Blain to his trainer at the university asking for a hydrocodone prescription. The trainer replied that they could talk to the team doctor that week, but Blain made the fateful decision to instead go through a former teammate.
"We always wondered if it was because Blain thought that if the doctor knew that he was still in pain, he might not release him to play," Padgett says. "I think Blain felt like he didn't want the coaches to know that he was still hurting, so he went a different route."
Tragically, that single decision cost Blain his life.
Bringing the Danger to Light
Fentanyl is a synthetically produced opioid that is up to 100 times stronger than morphine or heroin, and it presents a unique threat.
"My husband and I have been trying to get the word out because four-and-a-half years ago, when my son died, we had never even heard of anybody dying from a single pill," Wyndi Padgett says.
Leslie Inman lost her daughter, Marissa, to fentanyl poisoning in 2016.
"Marissa took a pill that had a lethal dose of fentanyl in it," Inman says. "She had no way of knowing how dangerous it was. She had two small children. One of them was five and a half, and the other one was just under a year."
Annie Hernandez lost her son Joshua Bell in 2019 to fentanyl poisoning. She believes a Xanax laced with fentanyl killed him.
Together, Inman and Hernandez have partnered with the families of four other victims of fentanyl poisoning to form the Travis County Overdose Prevention Endeavor, whose primary focus is educating the public on the dangers of drugs including fentanyl.
"Neither Leslie nor I knew of fentanyl when we first got the tox screen back for our children," Hernandez says. "But since then, we are becoming experts on it. Fentanyl has been around since the '80s. It's used mainly for surgeries and end-of-life cancer patients. It was never intended to be used for chronic pain, and it is certainly not intended to be used outside of a hospital setting."
There is a huge difference between the fentanyl you get from a pharmacy and the illicit fentanyl—its chemical precursor—that travels from China by boat to Mexico, where it is processed and pressed into all kinds of pills or mixed with other drugs, such as cocaine or heroin.
"They mix fentanyl into absolutely everything," Hernandez says. "It's cheap, and they don't have to grow poppy seeds. They don't have to go all over the world looking for XYZ. It can be done in someone's backyard or basement, and it's a game-changer."
Counterfeit pills are popping up all over the state, disguised as everything from painkillers to stimulants. In 2021, almost 1,700 Texans died from synthetic opioid poisonings alone.
Both the cartels and drug dealers producing these pills use fentanyl because it is incredibly potent and increasingly cheaper to acquire. Unfortunately, this arrangement also makes potential overdoses much more likely.
"You could have a bag of 50 pills, and only two of them contain a lethal dose of fentanyl," Inman says. "If you take the one that has just a little too much fentanyl—called a hot pill—you won't know until you're overdosing or dead."
According to the United States Drug Enforcement Administration (DEA), a dose of as little as 2 milligrams can be lethal.
"You could get five of these fake pills that are made in somebody's garage, and one pill could only have one milligram in it," Padgett says. "You take it, and everything is fine. You take another one that has three milligrams in it, and you die."
Poisoning Our Children
These fentanyl-laced pills can be pressed to look exactly like prescription opioids, but there is zero oversight into the levels of fentany that pills can contain, even within the same batch. Although it might seem like bad business to endanger your own customers, these illicit manufacturers are not concerned with creating a safe product.
"They make so much money off these pills that they don't need to care if it is killing their clients," Inman says. "They literally don't need land, water, fertilizer, seeds, or someone to mind the crops. They just need the chemicals, a basement, and a chemist. I'm not even talking about a professional chemist—just someone who can mix it up and make it into a pressed pill. Because it's so cheap, they could kill half of their customers and still make more money than they ever could before."
But the problem doesn't stop there.
More recently, the DEA reports that children have become a new target market for the cartels.
"They're going after kids now with 'rainbow' fentanyl," Hernandez says. "It is the scariest thing I've ever seen. It's like a box of Cap'n Crunch cereal. That's what the fentanyl looks like. Why would you even make it that color unless you're targeting children? They call them Sweet Tarts and Skittles."
"It's not something you have to light up or inject in your vein," Inman says. "It is literally a little pill that can be made to look like candy and can kill."
With the rise of fentanyl products disguised as prescription pills and even candy, the language surrounding deadly encounters with the drug needs an update.
"The phrase 'fentanyl overdose' indicates that someone intended to take fentanyl and they took too many," Savoy says. "But in the cases where people don't know they're ingesting fentanyl, it should really be seen and referred to as a poisoning."
As drug dealers explore new avenues for pushing these deadly products, social media platforms are becoming a hotbed for illegal transactions.
"The dealers infiltrate kids' Snapchat to sell drugs using emojis as secret codes," Hernandez says. "For example, Xanax could be a 'yellow school bus.' There's this huge list of drugs they offer and will ship directly to any address."
Much like ordering food to be delivered straight to your doorstep, children now have access to drugs without ever leaving their homes.
"The drugs used to come directly from China through the mail," Inman says. "Now, they're coming through the cartels, but you can still get it through the mail. This way, you don't have to go down to the street corner. It has completely changed the way people are getting their drugs."
A Possible Antidote
"People are poisoning pills, and it's killing our kids," Padgett says. "It's different than the way our Red Ribbon Week has approached drugs in the past. I'd like to figure out a way to focus it more on what our kids are dealing with now."
After decades of similar messaging, families of fentanyl poisoning victims are looking for a renewed approach to keeping children away from drugs.
"Yes, we don't want them to do cocaine or heroin," Padgett says. "We don't want them to try those dangerous drugs, but they also need to worry about other deadly situations. Pills are more dangerous than ever. They need to know to never take any pills that were not prescribed to them by their doctor."
As the discussion about prevention continues to make headway, another conversation has begun regarding the FDA-approved opioid overdose treatment of naloxone—commonly referred to by its first official brand name, Narcan.
"One of the things that we're trying to do is bring awareness to the fact that there are life-saving drugs that can help reverse the effects of an overdose," Inman says. "I carry Narcan with me all the time now because even though I don't do drugs, you never know when someone might overdose in front of you."
But some districts across Texas do not have any form of naloxone treatments available in their campuses.
"I went to my local district nurse trying to get Narcan into the schools," Hernandez says. "She tried to tell me the side effects of Narcan. I said: 'Oh, you mean life? What side effects?' If somebody is overdosing at a school, you have to wait for 911 to come, and if you have no idea what they took, that child could die."
Different forms of naloxone come in a nasal spray that can instantly, but temporarily, reverse the effects of an opioid overdose. And with fentanyl poisonings on the rise, there is a growing need for greater availability.
"We want to get the word out that there is this drug that can help save somebody's life," Inman says. "Without it, you just stop breathing, and you die. That's what happened to my daughter. She took a pill, she laid down, she stopped breathing, and she died."
Although Narcan—for a period of time—can reverse the effects of an opioid overdose, the victim can quickly slip back into a life-threatening condition if they do not receive additional medical treatment right away. Even in an ambulance on the way to the hospital, a naloxone drip is often required.
In Hays CISD, school nurses at all levels began carrying Narcan at the beginning of the last school year, and school resource officers began carrying it a couple of years prior. Savoy believes the best way for districts and communities to address this problem is to be both proactive and straightforward.
"Some people don't want to sound the alarm if they're embarrassed by something," he says. "Well, there's no embarrassment here. We just deal with reality. We deal with the fact that what's happening is happening, and we need to address it head-on."
Although it is true most drug overdose and poisoning incidents do not occur at schools, Savoy says that schools still have an integral part to play in both prevention and treatment.
"I don't understand why you wouldn't have Narcan available," Savoy says. "I mean, you have Band-Aids in case somebody cuts their finger. I know that's not the same caliber, but why would you not have something available if you know it's lifesaving? We've had a defibrillator in our central office here for 15 to 20 years, and I'm not aware of any time we've ever had to use it. But it's great to know it's there in case we need it."
Hays CISD tracks how many times Narcan has been used on campuses. Since May, district officials have already had to administer Narcan three times at three different schools.
"If the nurse carries Narcan, it is not going to have any iota of an effect on whether kids are going to use a drug or not on campus," Savoy says. "What it will do is allow you to potentially save a child's life who's fading out in front of you and going into fentanyl coma right before they die."
In all of the four cases of opioid overdoses and poisonings in Hays CISD, multiple doses of Narcan had to be administered. "Without this lifesaving treatment, we would have had four more deaths because they would not have made it to the hospital," Savoy says.
Getting Out the Message
Anti-drug campaigns that have helped inform families and protect children for decades now face an increasingly difficult set of challenges. Today, kids are bombarded with ads and clickbait videos all fighting for their attention in an already-crowded information space. In addition, this new wave of synthetic opioid products is potentially more deadly and accessible than ever for your average youth.
"I'm going to be speaking at our high school with the DEA agent who worked on Blain's case for Red Ribbon Week," Padgett says. "I also plan on talking to the elementary kids. I don't think they're too young. I don't have to talk about death necessarily, but they need to hear: 'Don't ever take a pill. If somebody says here, try this candy, don't take it.'"
Drug poisoning and death can be difficult subjects to broach with young children, but when their lives are at risk, information is the key to their safety.
"I want parents and kids to realize that you don't have to be addicted to drugs or be a regular drug user to die from a poisoning," Padgett says. "You can be a normal, healthy kid and make a mistake. Blain made that mistake, and it killed him. It's not the sort of mistake that you can learn from. It's two milligrams, and you don't get a second chance to make the right choice."
Inman and Hernandez are busy working on an overdose awareness event for Travis County in August 2023, and they are urging their local representatives to officially make Aug. 31 Overdose Awareness Day. After her daughter's death, Inman feels as though she has a social responsibility to tell everyone with kids to talk to them about the dangers of pills and never assume they will make the right decision on their own.
"There's a huge stigma that we need to overcome," Inman says. "And it is a big problem because when you tell somebody that they need to warn their kids about drugs, they say, 'I will never have to worry about that because I'm a good parent.' Well, you know what? I wasn't a great parent, but I wasn't a horrible parent either. And my daughter overdosed."
Getting the message through to children has always been a tall order for parents and educators, and they can use all the help that they can get.
"Kids will listen to other kids before they listen to us," Hernandez says. "Either we get them in school, or we get them on social media where they spend so much of their time and attention. Because we are not going to get through to them with the 9 o'clock news."