Association of Texas Professional Educators
140 Days and Nights: Use ATPE's Advocacy Tools to Make the 88th Legislative Session Count
140 Days and Nights: Use ATPE's Advocacy Tools to Make the 88th Legislative Session Count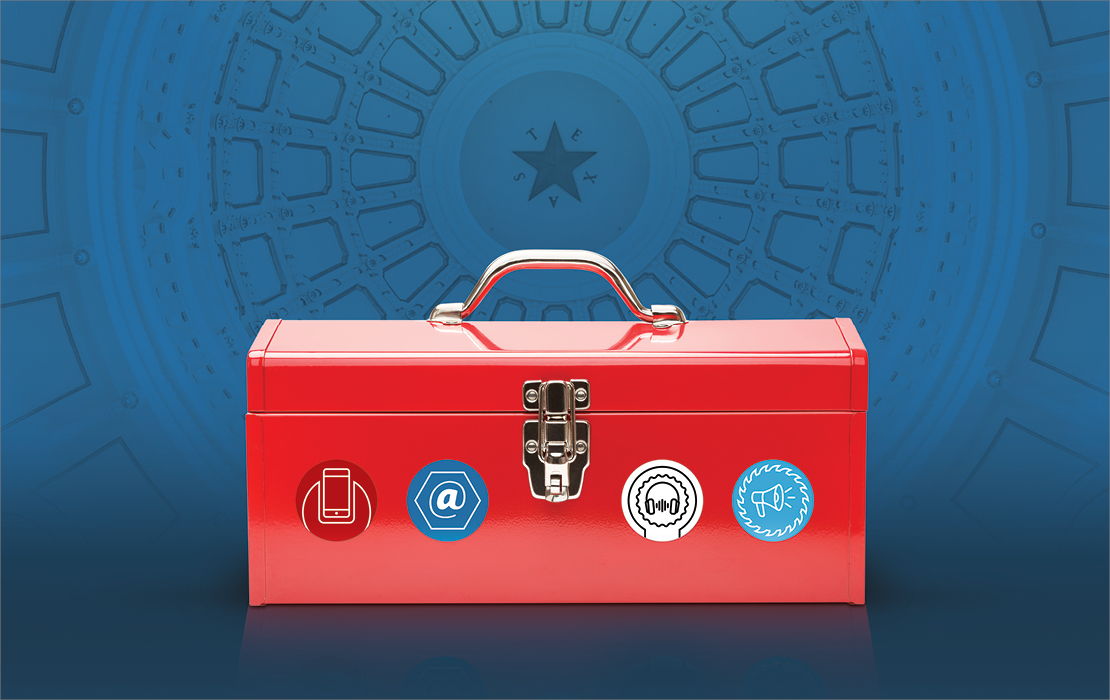 Every January in odd-numbered years, legislators descend upon Austin for a 140-day law-making frenzy. Thousands of bills are filed—and a similar number of lobbyists and stakeholder groups show up in Austin as well, jockeying to see their priorities make it to the governor's desk and be signed into law.
But few bills cross the finish line. How can a public educator like you make sure the legislation that does pass will benefit students? It's easier than you think with ATPE's suite of member advocacy tools at your disposal.
When You Need Information: TeachtheVote.org
As a public education advocate, your first and perhaps most important session task is staying informed about education issues and the actions of legislators and policy makers. ATPE's education-focused advocacy site TeachtheVote.org is your one-stop shop for the latest news. ATPE's team of dedicated lobbyists diligently covers the latest developments and provides detailed analysis on the Teach the Vote Advocacy blog. ATPE members receive an email each Friday containing the week's news, but you can also encourage your nonmember colleagues to visit TeachtheVote.org to sign up for the Teach the Vote Week in Review email. Teach the Vote also provides overviews of the biggest issues facing educators and ATPE's positions on said issues. Also on Teach the Vote: profiles of each officeholder providing a snapshot of their past education support (or lack thereof).
When You Want Live Updates: Twitter
Legislative action moves quickly, especially the later we get into the session. Follow ATPE Governmental Relations team members on Twitter for live tweets from committee hearings, coverage of floor action, and more: ATPE Governmental Relations Director Monty Exter @ATPE_MontyE, Senior Lobbyist Mark Wiggins @MarkWigginsTX, and Staff Lobbyist Tricia Cave @tdcave. (Be sure to follow @OfficialATPE and @TeachtheVote, too.)
When You're on the Go: The ATPE Podcast
Whether you're commuting or cleaning the house, a good podcast makes the time pass quickly—and you can expand your knowledge of important issues by listening to the legislative episodes of The ATPE Podcast. ATPE lobbyists detail the current events happening in the Legislature and break down complex issues in a way that is easy to understand. Visit atpe.org/podcast for the latest episode or subscribe via your favorite podcast service.
When You Need to Speak Your Mind: Advocacy Central
By voicing your stance on the issues, you can make an impact as lawmakers debate and vote on legislation.
The easiest way to accomplish this is through ATPE's Advocacy Central, a member-exclusive tool that makes it simple to contact your elected representatives. Log in to atpe.org/Advocacy-Central to explore tools you can use to influence legislation.
Search for your elected officials by entering your ZIP code under "Find Officials." Advocacy Central will then show you a directory of your elected representatives with links to their contact information. The site also allows you to search, view, and track both state and federal legislation, with daily updates on the progress of each bill.
Most importantly, it contains a list of advocacy campaigns related to specific legislation or policy matters. These campaigns allow you to read ATPE's stance on the issue and send a message directly to the officials who will be voting on the bill. Use sample email messages, tweets, and phone scripts provided by ATPE if you're short on time, or put them in your own words for a more personalized appeal. The site also includes a video tutorial that will guide you through all of these features.